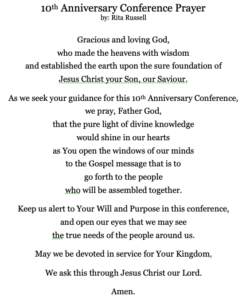 Carol Sing with Craft and Bake Sale
Sunday Service, September 16, 2018
   Bishop Charlie Masters will be our guest preacher and presider at the Holy Eucharist at 3 PM.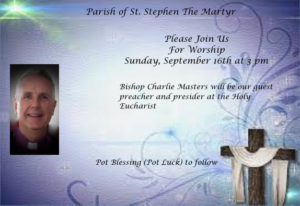 10th Anniversary Events Committee Members:
Herman Russell – Chairperson
Rita Russell
Hilda Lambert
Lois Drover
Gloria Hynes
Gilbert Pritchett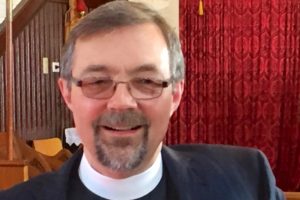 Message from Reverend Howard Hynes
The Parish of St. Stephen The Martyr is celebrating its 10th Anniversary.  Events are planned throughout the Anniversary year (May 2018 – May 2019) to mark this important milestone.