In our Church Office, located at 131 McNamara Drive in Paradise (Suite 2), we have a lending library which includes some of the greatest inspirational writers of times gone by and today. Weekly we will select a few to promote.
If you would like to borrow a book or loan some books to our library, contact Lois at [email protected]. Office hours are 10am-1pm, Monday to Friday. Books will be reviewed by the Rector prior to becoming a part of our library.  Below are a few examples of books available
NON FICTION
The Bishop or the King by Ron Corcoran                                    
Excerpt: Yes, indeed, it is difficult to preach the gospel in this day and age, but I imagine it was just as difficult in the first century with its gods and goddesses. However, they did not only preach it; their preaching turned the world upside down. Our task in this century is to hold firm and to guard the faith that has been entrusted to our care.
Fresh Power by Jim Cymbala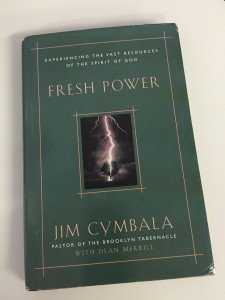 Excerpt: "The work of God is not by might of men or by the power of men but by his Spirit. It is by him the truth convicts and converts, sanctifies and saves. The philosophies of men fail, but the Word of God in the demonstration of the Spirit prevails. Our wants are many, and our faults innumerable, but they are all comprehended in our lack of the Holy Ghost. We want nothing but the fire".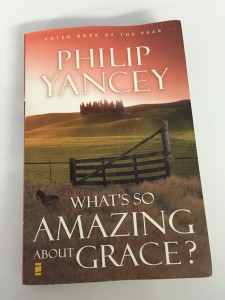 What's so Amazing about Grace by Philip Yancey
Excerpt: " The many uses of the word in English convince me that grace is indeed amazing – truly our last best word. It contains the essence of the gospel as a drop of water can contain the image of the sun. The world thirsts for grace in ways it does not even recognize: little wonder the hymn "Amazing Grace" edged its way onto the Top Ten charts two hundred years after composition"
Healing by Francis MacNutt, Ph.D.
Excerpt: "Healing is not so much a test of faith as it is the natural response to God's generous love".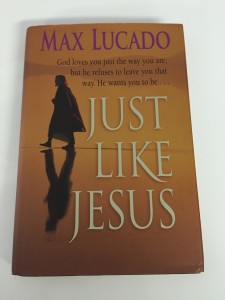 Just Like Jesus by Max Lucado

Excerpt "Before reading the Bible, pray. Don't go to Scripture looking for your own idea; go searching for God's".
******************************************************************
We have a selection of Bible Studies which are available to those who would like to host a home Bible Study.
We also have a selection of Christian fiction, with writing based on Christian principles.